Wednesday, 5 October 2022
---
The InnoRenew CoE institute and the University of Primorska are organising the InnoRenew CoE International Conference 2022: Rethinking buildings and materials for a sustainable future, hosted from 17–18 November 2022 at InnoRenew's new building in Izola, Slovenia.
The conference will provide a forum to explore renewable materials and their use for creating healthy, sustainable buildings during five thematic sessions:
Environmentally friendly and energy-efficient materials and practices to improve the built environment
Material processing and product design improvements for all stages of a building's lifecycle to reduce harm and increase efficiency.
Sustainability in the built environment: Challenges and solutions
Barriers and opportunities for building with renewable materials, from circularity to architecture to impact assessment and beyond.
State-of-the-art solutions for building design and assessment
Technologies for building design optimization, sustainable construction management and service life monitoring, including building information modeling (BIM), digital twin, sensor technologies, internet of things (IoT), life cycle assessment (LCA) and life cycle costing (LCC).
Built environments for well-being
Materials, designs, technologies and promotional activities to improve physical and mental well-being.
Bridging the gap between research and society 
Interdisciplinary research, case studies, knowledge transfer, acceptance studies, industry implementation, policymaking, communication strategies, and everything in between that forms practices to take society towards a sustainable future.
IRIC2022 is an opportunity to share and discuss emerging science and innovations in renewable materials that can be used in the built environment to enhance human and environmental well-being.
A roundtable discussion about the European Year of Youth 2022 will also be organized as part of the conference.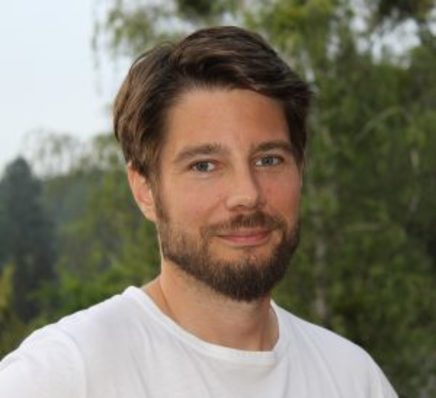 KEYNOTE SPEAKER
Assoc. Prof. Thomas Brudermann is an associate professor at the University of Graz. He works in the interdisciplinary field of sustainability and innovation research, focusing on decision-making related to sustainability transitions and climate psychology. He holds a master's degree in informatics and a doctoral degree in psychology.
Dr. Brudermann also works with national and international research institutions, including the International Institute for Applied System Analysis, the Vienna University of Economics and Business, and the University of Klagenfurt. He was a visiting researcher at the National Institute for Environmental Studies in Japan and a visiting faculty member at the Asian Institute of Technology in Thailand.
For more information on IRIC2022, please contact conference@innorenew.eu.